Planning a Trip to Dubai but Worried about the Expenses?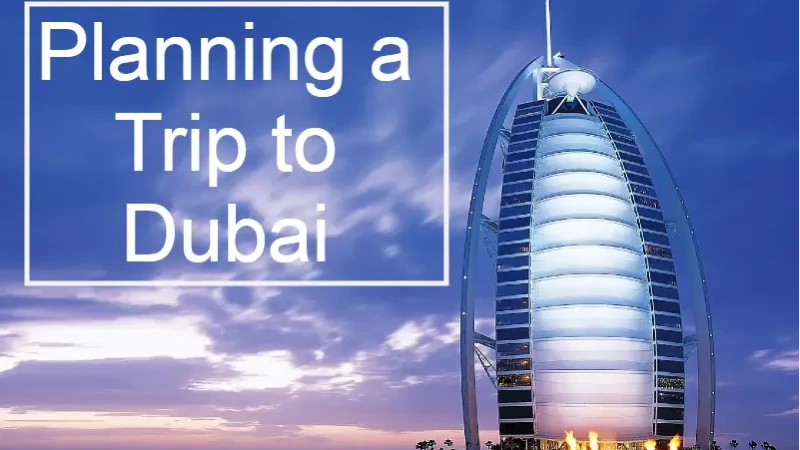 Are the details on the internet showing that your budget is not good enough to let you roam into your dream location? or Don't have any idea from where to start or where to look up to get the information.
Don't worry we got you covered, here we are with some amazing plans for a budget trip to Dubai.
 Dubai is the most populous place in UAE, a place full of astounding tourist spots. It is considered as one of the best travel destinations. A perfect combination of western and eastern culture. Everything about Dubai is super exciting, be it it's luxury shopping, modern architecture, lively nightlife scenes or Artificial Palm Islands everything just leaves your eyes twinkling. However, it is perceived as a place of high expenditure but it is relatively affordable. Just by knowing the right way this trip can be a budget trip and one of the most amazing experiences of life. Wondering how? Read more to know.
The very first thing is scrutinizing the Dubai tour packages. Check what these packages include. There are many affordable Dubai tour packages available which offer you a lot like meals, flights, dwelling place, sightseeing etc at cheaper rates. Also, it is easy to compare and decide because the internet is full of these tour packages. Decide the theme, why you are travelling and go through these tour packages. Make a list of the places you surely do not want to miss on your trip.
Some of the must-visit places we recommend 
Dubai Aquarium is an amazing place in Dubai. It is the world's largest suspended aquarium and has over 140 species which includes sharks as well. If you are fond of marine life and wanted to experience it closely then there is no better place than this.
With the kind of activities such as snorkelling cage, glass-bottom boat tour etc it has an amazing experience to offer.
Another such place is IMG Worlds of Adventure, an indoor themed amusement park which is again one of the largest in the world spreading across 1.5 million square feet. With being divided into five zones where two of them belong to Cartoon Network and Marvel. This place is certainly one of the best family entertainment destinations. It has thrilling rides both for adults and kids. Along with this, it has themed retail stores, haunted hotels, restaurants, cinema complexes and whatnot. Overall a perfect go-to holiday destination and too affordable budget.
If you are a beach lover, then Dubai also has some exciting beaches to offer, one of them being the famous Kite Beach. Here you can indulge in several activities such as paddle boarding, kayaking, beach volleyball etc. The place has an awesome family-friendly environment and can help you calm all your stress out.
Burj Khalifa – The tallest building in the world, how can we forget this place. The most famous place in Dubai which is in the dream list of every travel lover. It has the highest observation deck in the world. The construction of the building started in January 2004 and it was completed in January 2010, six long years. It shows all the wonders that one can only imagine. It is a complete package in itself. 
And the best part is no extra expenditure is required for this, it will be included in the Dubai tour package. Also, if one wants to use other transport then the metro is always an option, it not only saves money but time as well. All of the sightseeing destinations are at walking distance from the metro stations. The other option is a taxi, just book it online and trust me they are very much affordable, taxi services are quite cheaper than our expectations.
Dubai tour package from Pune & Dubai tour package from Delhi
This package offers you a discount too. Dubai tour package from Pune and Dubai tour package from Delhi offers you to explore all important and historic places of the city to visit. The days are planned accordingly. Each day is booked for a different kind of enjoyment. They offer you all the hospitality, from picking you from the airport to dropping you to your destination, meal, accommodation everything is taken care of.
Overall the journey gives utmost pleasure without costing much, the Dubai tour packages help a lot on this trip without disturbing the budget. As aforementioned Dubai tour packages from Delhi and Pune are must check.
We offer better discounts so that it can be more affordable for our guests. We keep introducing new and interesting offers. We have contracts with thousands of hotels and early birds offer at most discounted rates which give benefits to our guests.
So plan your trip with us and enjoy this astonishing experience. Happy Journey!